Looking for the best Robotic Joint Replacement Surgeon in Pune? Contact Dr. Aashish Arbat… as with the launch of Roboalign with Hololens… The next generation robotics for joint replacement surgery… he is the best to go for Robotic Joint Replacement Surgery in India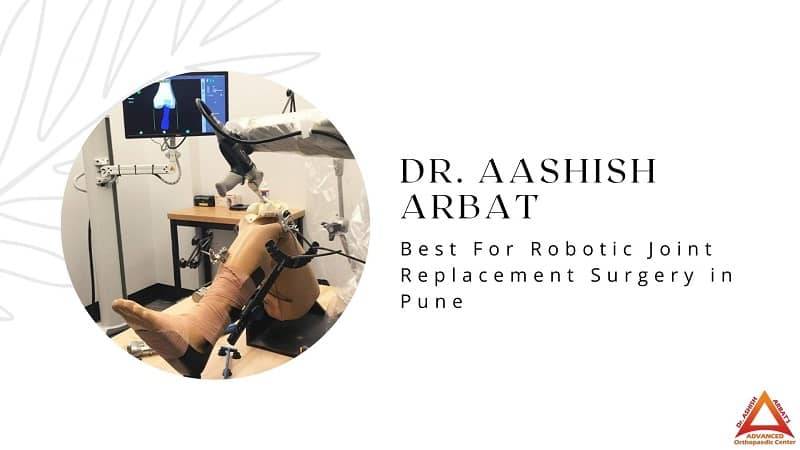 ROBOALIGN with Hololens – Next Generation Robotics for Joint replacement surgery, first time in India, made in India
ROBOALIGN is the first platform to offer customized solutions from a variety of off-the-shelf alternatives. This helps make joint replacement surgery, relatively effortless. Other technologies like Robotics or computer navigation aim to cut the bone to fit a particular company joint into the body. ROBOALIGN is a highly accurate TKR surgery process that builds on all the previous existing technologies to create an augmented system. ROBOALIGN is a very open system and it is not 'company specific'. This means that the Surgeon is free to choose implants based on the knee of the patient, of any company.
ROBOALIGN system in its original version was designed to be a CT based 3D planning tool with modular, re-useable, patented, patient specific instrumentation. It has decreased the turnaround time to less than 24-48 hours. The user interface is very surgeon friendly and allows the surgeon to plan the surgery without the need of a company technician. It also allows the surgeon to customize the implant for a patient from a variety of off-the-shelf implants. The surgeon is not compelled to use only one particular company implant, unlike in available robots at present.
The surgeon can then begin to perform the virtual surgery on the knee. The surgeon can plan in all three dimensions with immaculate accuracy. The digital surgery is followed by a physical recreation in the operation theatre thereby improving efficiency.
Using Mixed Reality with Hololens for Joint Replacement: Artificial intelligence combined with Human intelligence
Dr. Aashish Arbat (MBBS, MS , MCh , RCS) is an internationally acclaimed joint replacement surgeon… having experience of persistent work towards treating 5000+ patients via enhanced techniques.
He is the very first 3D AI-based Robotic Joint Replacement Surgeon in Western India…
Dr. Arbat along with his team has created a synergy between HoloLens 2 with the existing 3D platform to give an experience of robotic vision to the surgeon during the surgery.
Dr. Aashish Arbat – Best Robotic Joint Replacement Surgeon in Pune
ROBOALIGN-MR (Mixed Reality – combination of Augmented & Virtual Reality) now adds mixed reality using Hololens 2 (market leader in smart glass technology from Microsoft) to the above robust platform. It imports the 3D planning into the Hololens 2 and superimposes on the native bone during surgery improving operative accuracy. This advanced tool effectively creates a robot out of the surgeon.
This gives added benefit that Surgeon himself perform all the cuts & drills instead of robotic arm, this helps to save soft tissues.
The surgeon would be in control throughout the procedure and hence the huge benefit of the surgeon's experience is added on. It allows surgeons to visualize and interact with holographic representations of patient anatomy in real-time while performing surgery. It is the only known technology in arthroplasty to follow voice commands and follow gesture control. This feature makes it quick and clutter-free inside the OT.
Thus, it creates the ultimate "humanoid robot" in the field of arthroplasty.
ROBOALIGN - Advanced Technology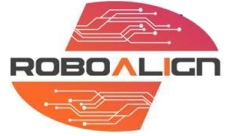 ROBOALIGN is a Revolutionary Technology which integrates 3D technology & Artificial Intelligence to make JOINT replacement more personalized. RoboAlign is a pathbreaking technology that uses 3D capabilities to develop 3D bone models to offer unmatched perfection, precision and ease in implant selection well before surgery.
Using Knowledge of Digital into Physical
Perfect Planning with CT Scans & Radio Imaging for Perfect Fit
Stitchless & Painless Surgery
No general anesthesia required
Improved position accuracy and fit of the new implant
Reduction of complications
Reduction of bone sacrificed to fit the new implant
Reduction of cumulative exposure to x-ray radiation
Shorter hospital and recovery times
So, usage of these things ultimately makes Dr. Aashish Arbat the best surgeon for robotic knee replacement surgery in Pune, Maharashtra, India. He is amongst the top robotic knee replacement surgeon in India.
Robotic Knee Replacement in Pune. Many patients believes that he is the best Robotic Joint Replacement Surgeon in India and Top Robotic Joint Replacement Surgeon in Pune.
Further, since… the doctor also visits the clinic situated in Mumbai… so has been referred as the best for robotic knee replacement Mumbai.